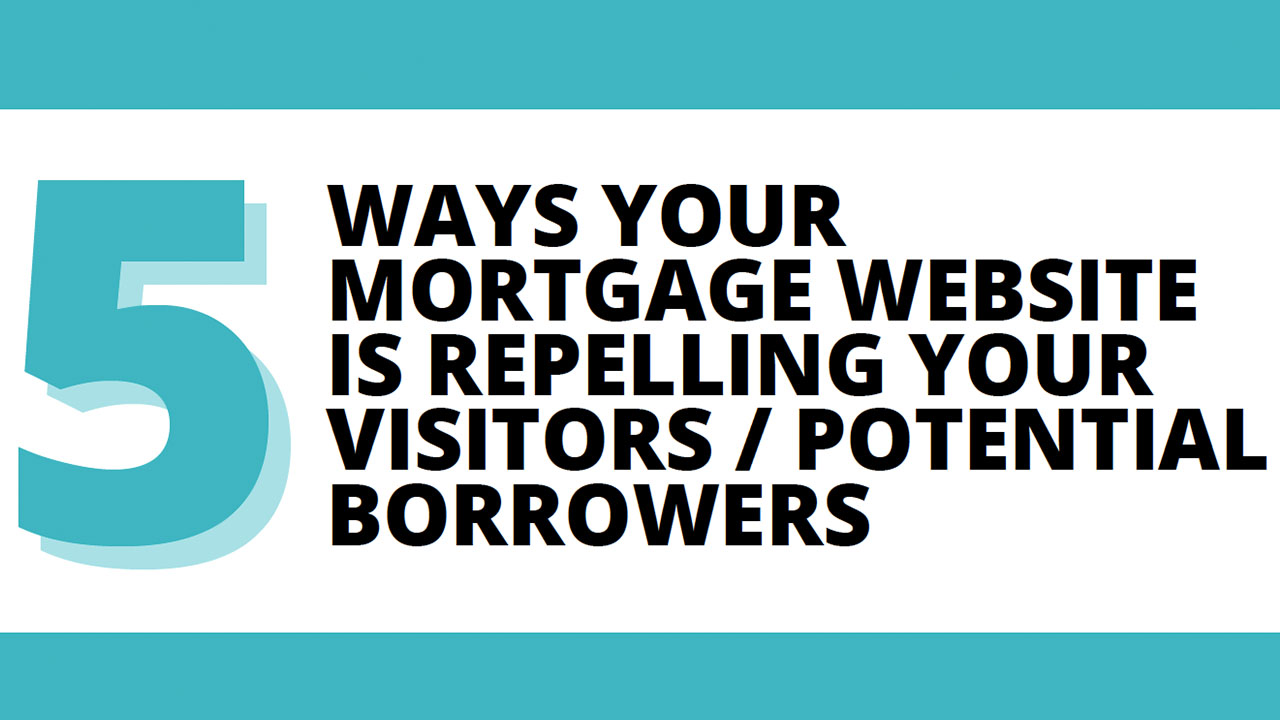 We are going to jump right into this. There is a lot of information below which can have a direct impact on whats is referred to as "bounce rate" on your mortgage website.
1. Design and User Experience.
Your website design is that first impression you make and it's the subtleties that will make the difference. Does your site look like you made it at home on your couch with a free page builder? Does it look like it was created when Save By The Bell and Cheers were topping the TV ratings?! These are subtle things that the untrained eye may not notice but the brain does. The page sizing being off or being too narrow. The content out of line. This is important for the first step. With poor design the first of your potential clients have been turned off.
2. No Social Proof.
Whether we like it or not; sites like Yelp and Google Reviews have made people accustomed to verified reviews. Make sure you are feeding your reviews in from the actual site they live on versus manually adding them. A good review manually added is still ok, especially if you use a real name and image that is searchable. But the best way to showcase the quality for your work is to pull in live reviews in an easy to consume and visually appealing format for your website visitors to be able to see verified third party reviews.
3. Little or the Wrong Lead Capture.
Lead capture is a little tricky. Having a person essentially raise their hand and ask for your services is a lot to ask. That's why your messaging and content around lead capture has to be very tight. You have to be providing enough value to your prospect for them to trade their information for it. One thing to avoid is setting up an expectation (Telling them they will get something that they really won't). The first form of lead capture is to offer something of value to your prospect as either a download or a video they only can get access to by subscribing. You are essentially trading their info for something will help them out regardless of whether they choose to work with you.
Ok, now that we have covered that let's talk about a few different types of effective lead forms.You can use conversational lead forms (questionnaire/quiz forms) that ask a series of questions, one at a time, to your prospect. This style of lead form does a few things really well. From your borrower's standpoint if we are talking about mortgage leads, it shows them that you know what you are talking about by asking relevant questions. From your side it allows you to ask the questions you need to know in a more natural flow as if you were taking an application. Your prospect can focus on one answer at a time and not get turned of by seeing a web form that has all the questions bunched into
Aside from a quiz embedded in your site you can also break up site content with smaller "call-to-action" bars. These often have a headline asking your visitor to do something and big button they click to take that action. This can be very effective embedded within informational content as well as in between blocks of other content on any page on your website.
The last one we will discuss today is pop-ups. Let's go back to what we discussed earlier about trading personal information for something of value. Pop-ups are effective if you have content to share that is relevant enough. You can offer a downloadable document that will help your prospect even if they don't end up using you or your services (this applies to every industry, not just the mortgage industry). Some things to avoid…having a claim or call to action that is very enticing but doesn't deliver For example: If you come to a website and there is a nice big headline at the top of the site that says "Get 3 instant offers of your home by filling out this form" and you fill it out and it takes you to a thank you page that says something to the effect of: "Thank you for your interest we will reach out to you shortly." your expectations have not been met which will create frustration and it's my guess that although they duped you into giving up your contact info; you are not likely to do business with them. Here's another example: If a borrower goes to a website and signs up to see instant rates or live rates and ends up at that same old thank you page mentioned above. Don't you think the outcome of frustration may be there as well?!? I think you get the gist. Just make sure whatever expectation you are "offering" to your potential prospect, you are delivering.
4. Not Optimized for Mobile Viewing.
This one is a kiss of death at the time this is being written. Over 50% of all web users use their mobile devices.
Some things to watch out for are whether your site resizes to fit a mobile device in a manner that is still readable. Some older websites will just appear as a tiny version of the desktop version making it almost impossible to read unless you are using a magnifying glass. Other older websites will not resize at all and create the side scrolling effect where you have to not only scroll top to bottom but left to right to see the page content. This is becoming a lot less common but if you site does this it's safe to say that the people that visit your site on their mobile devices are going to be turned off by the poor user-experience and we just learned that it could be more than 50% of your site visitors.
5. Speed
Have you ever seen Ferris Bueller's Day Off?! Bueller? Bueller? You have seconds to capture the attention of a web visitor, even from a referral. Make sure your website is optimized for speed. There are certain things you can do to improve your site speed such as properly resize images, reduce plugins, reduce HTTP calls, or fix improper caching. It is not all about the score that Google Page Insights gives you. It is about the actual load time for the human user. Does your site load fast or are the visitors staring at a loading wheel?