Does your website have a secure 1003 website application?
Ours do… and they are actually part of your website, not some link to another site…
One big difference I see from our competitors is we do not use redirects or iframes.  The secure 1003 website application that we have created does not redirect your clients to another website or URL, that sort-of matches your brand. Our 1003 is completely internal in your website.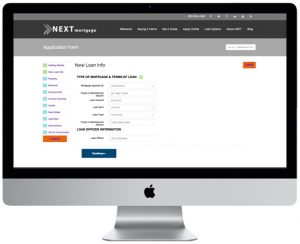 Our websites are also completely secure with a 2048-bit key certificate which is absolutely necessary for gathering sensitive information from clients.  This is something most of our competitors do not do, they typically just secure the application page that isn't really even part of your site. Since the secure 1003 website application redirects to another website they are able to avoid buying and installing SSL Certs for each of their clients.  How can you tell if your website is secure?  Does your website have https:// in the URL on EVERY page? If you click the padlock you can also see the information about the security of the site.
We secure your entire website not just the application page.  We install an SSL on each of our websites.  Each SSL is purchased individually and is client specific.
Are there any other reasons a website should be secure? Yes.  Google announced they will be improving ranking of secure websites.  Many website companies have the 1003 on a separate hosting or server that is not really part of your website.
The application has a few cool features.
Clients create a username and password so they can work on their application at their own pace.
You get notified by an email every time a new client registers and when they submit the completed application.
The application generates a standard Fannie Mae file that can be downloaded from your website and then uploaded to any LOS software.
The step by step process makes it very easy for the client to use and navigate through.
All of the applications get saved in your website admin dashboard.  You can access and download them from anywhere you are as long as you have an internet connection.
Loan Officer drop down menus – Clients can choose which loan officer they are working with from within the application.
Credit Check Authorization – before clients even start the application they can give a credit check authorization that is time stamped, dated, and even shows their IP address.  These can be printed off and added to their file. Always nice to have!
If you have questions about our websites an want to learn more please request a demo on our website. We are happy to answer questions!