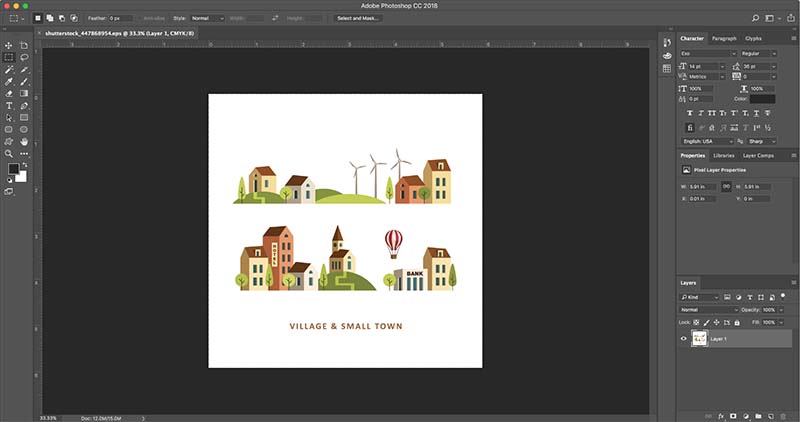 My last few posts have been all about video. If you see the pattern here I am writing about content creation for your mortgage website. This is last one. The following few posts will be about how to use that content for capturing leads.
If you missed the articles about video hosting and equipment and video editing simply click these links to read.
When it comes to buying mortgage website photos and how to resize them, a few things are important:
1. Buy them, don't just grab them from Google.
2. Resize them, do not upload a 8MB photo to your website.
3. Don't use the same photo you see on everyone's website.
Where to purchase photos.
We buy all our photos from shutterstock. It costs $50 for 5 photos. That is a great price. When you go to download the photo always download the high res version. You can always resize it for web use.
There are also membership style websites that charge a monthly fee and you can download as many photos as you want. Not a bad option either.
How to resize photos.
We use Photoshop. Most of you most likely do not have or use Photoshop, and that is fine. www.optimizilla.com is an easy to use online tool that will allow you to compress large images. Try to keep small photos for pages like blog posts under 100kb and for larger homepage sliders do not go over 300kb or 400kb if you can.  Images with more colors etc will be larger, illustrations that are less busy will usually be much smaller. An example of an "illustration" can be seen on our DESIGN 10.
If you need to crop an image you can try using www.iloveimg.com
Don't use the same photo as everyone else.
We have totally been guilty of this, and not on purpose. But seeing the same photo you just bought on someone else's website is kind of annoying. When you are looking for photos on shutterstock for a "house" or "family" for example, the page 1 results are the most popular. We stopped buying photos from page 1 and even 2.
And to add my 2 cents assuming you even care, I think the days of the cheesy family in front of a house is coming to an end. We have been phasing those out of our website designs lately. Illustrations are becoming more popular. And apparently the color purple, Ultra Violet 18-3838 to be exact. I guess blue is out!?
I hope you find some of this useful. Next week will start getting into lead capture using these tools.