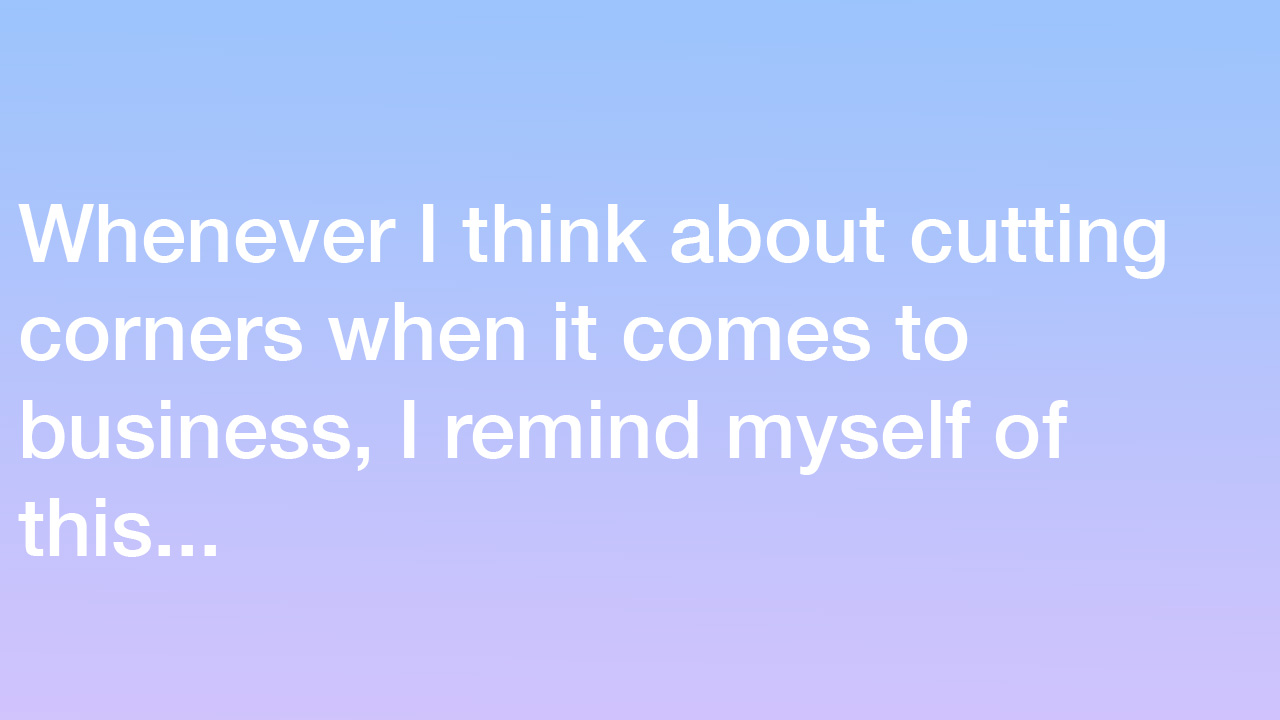 I wanted to share a funny TRUE story with you. About me…
This goes back to my Freight Forwarding days. Before I co-founded Vonk Digital I worked as a Regional Sales Manager for a freight company. So basically I helped companies all over San Diego County ship and receive their bulk goods to and from all over the world.
I was ALWAYS on the road meeting with clients. My car was my office.
I was REQUIRED to wear a full blown suit everyday. Even Fridays. The Founder of the company thought causal dress days were ridiculous, so we didn't have that. So imagine walking in and out of warehouses all day looking at pallets and talking freight with people, in a damn suit. My clients usually had shorts and t-shirts on. I felt completely ridiculous most days. Do you have any idea how hot it gets inside a warehouse in Southern California when you have a suit on?
Anyways… One Friday I said to myself, F this. I am wearing khakis and a polo today. I have been working here for like 5 years, I can skip the suit for one day.
I often used Fridays to "cold call" businesses. So I would just walk into about 30 businesses in a day and try to get a contact name for the shipping manager. So that Friday afternoon after making a ga-zillion sales calls I got home pretty tired…
My wife started hysterically laughing at me. She was laughing so hard she couldn't even tell me what was so funny.
She told me to turn around and she took this picture… I even have my hands out to the side because I had no idea what is going on.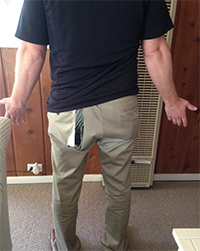 She shows me the picture.
DAMMIT.
I had no idea how long this was going on. Just how many people watched me walk out of their office with a HUGE rip in my pants.
Point of the story? Don't try and cut corners when it comes to your business. After this day you can be sure I wore a damn suit everyday. No more khakis for me.
Whenever I try to take an easy approach on something or skip a step I remind myself of this. You get what you put in. Don't get lazy. Wear "the suit" and do the job right!
All the little things in your marketing efforts that you have to do may seem ridiculous at times. However, you have to do them and do them well. Fully commit if you want positive results.
I have a very different visual of "half-assing" now. I have done it.
– Vinnie Balsamo