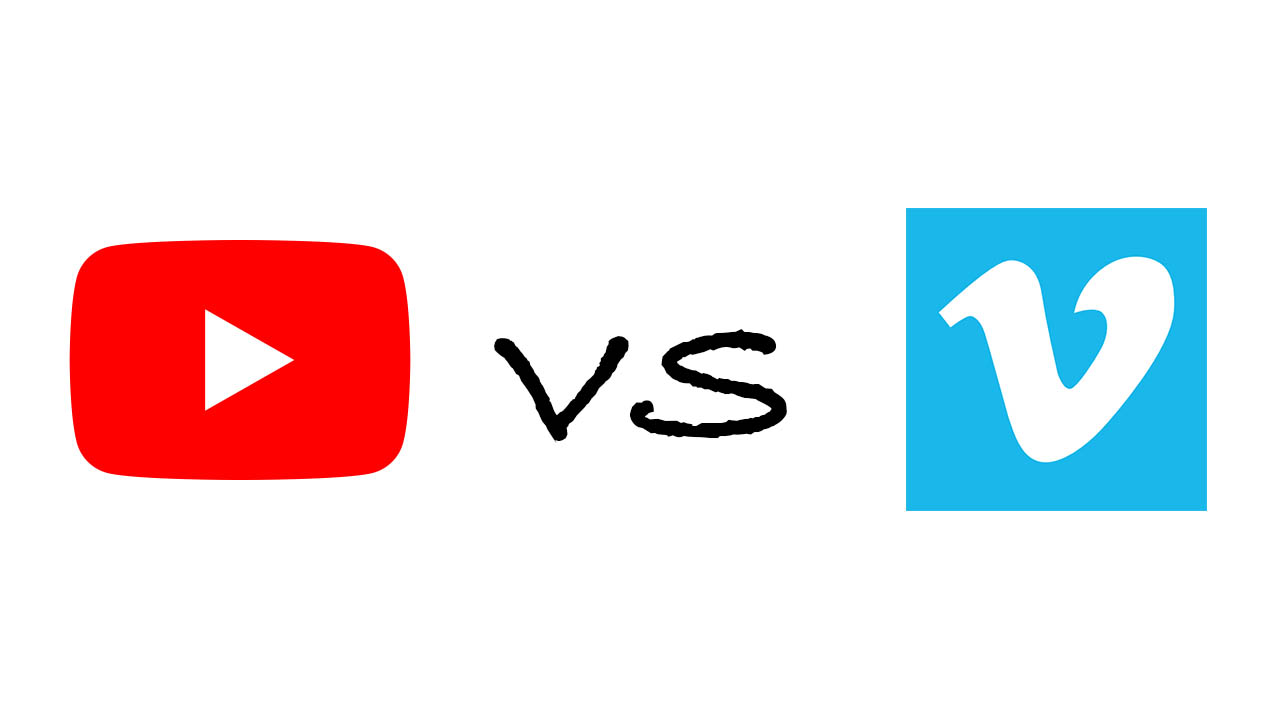 It's no secret that video marketing is one of the most powerful marketing tools today. In fact, 69% of people say they would rather learn about a new product or service through video.
For mortgage businesses, this means that video content will play a crucial role when it comes to increasing their visibility and attracting new customers to their business.  But in a competitive business market, deciding which video platform is best can be a difficult decision.
Two video content platforms that are certainly catching the attention of mortgage companies are Vimeo and YouTube. If you're undecided about which platform is best for your business needs, read on to learn the difference between these two platforms and the benefits of each.
What is Vimeo?
Vimeo is a video hosting platform that offers unique benefits to users. The platform boasts itself as an all-in-one platform that enables users to create quality videos using templates, record video messages, and create quality live streaming. Vimeo also enables users to manage all of their videos in one place as well as collaborate with team members and customers.
Alongside this, Vimeo offers an opportunity to grow your business by enabling users to promote their products or service with their video marketing tools. For those with a mortgage company, Vimeo could be a great platform to create quality video content and grow your audience.
Benefits of Vimeo for Mortgage Companies
If you're looking for a video platform for your mortgage business, Vimeo has some benefits worth considering. Here are 4 benefits of investing in Vimeo for your business.
High-Quality Video Content
What sets Vimeo apart from other video platforms is that it almost exclusively produces high-quality video content. In fact, Vimeo has a large market of artists and creators. Not only that, but Vimeo offers stunning video templates, which leads to its consistency in quality video content.
This is certainly beneficial for mortgage companies as housing your videos on this platform can really add to your company's professionalism and credibility.
Password-Protected Video Sharing
Another unique feature of Vimeo is the opportunity to create password-protected video content for your audience. Password-protected video sharing is something that mortgage businesses can leverage, and when done effectively, will move their target audience along the sales funnel.
For instance, you can create relevant video content on topics like, "How to Obtain a Mortgage" for those who sign up for your newsletter. Those who sign up will receive a password to unlock additional content.
Smaller Business Market
Vimeo isn't necessarily geared towards business owners. But the business market is growing, which can be beneficial for mortgage companies that want to take advantage of the lack of competition on the platform.
No Ads
Another advantage of Vimeo is that ads won't run on your videos. This is certainly a great thing to consider if you want to provide a seamless and memorable viewing experience for your audience.
What is YouTube?
YouTube is the most popular free video-sharing website. Users can watch a variety of video content as well as create and upload their own content. The platform was created in 2005 and has since become the go-to for businesses of all kinds. You will find a variety of content on YouTube, such as user-generated content, demo, how-to, and informational video content.
YouTube is a popular video platform for businesses because it has garnered a mass audience of more than 2 million billion active users. This creates the perfect opportunity for mortgage businesses to tap into a wider market and ultimately attract customers to grow their business. Not only that, but YouTube has noteworthy marketing tools that can help businesses grow almost seamlessly.
Benefits of YouTube for Mortgage Companies
YouTube has long provided great opportunities for businesses. Here are 4 benefits of investing in YouTube for your mortgage company.
Access to YouTube Traffic
One of the greatest benefits of investing in YouTube for your mortgage business is that you'll be tapping into a ready-made audience. YouTube has an impressive amount of traffic, which is perfect for mortgage companies, big and small. Uploading your video content on YouTube ultimately makes it easier for you to reach your audience, leading to greater visibility and success.
YouTube Improves SEO Efforts
If your goal is to improve your business's rank on Google's search engine, then you'll be happy to know that YouTube will play a considerable part in helping you achieve your goal.
Google is prioritizing video content now more than ever when it comes to search rankings and YouTube offers a lot of opportunities for mortgage businesses to optimize their videos to increase their rank, improve business visibility, and attract more customers to their mortgage business.
Businesses can Leverage YouTube Ads
YouTube offers a great deal of advertising to meet your business's needs. Aside from SEO optimization, mortgage businesses can leverage YouTube Ads to reach an even bigger audience, even in a competitive market. Paid advertising paired with quality video content will truly maximize your marketing efforts and help you gain more qualified leads for your mortgage business.
Better Engagement
YouTube is certainly a powerful video-sharing platform, but it also serves as a great social media channel thanks to the ability to share video content and comment. Depending on your business goals, YouTube is a great platform to engage with your audience and build solid relationships to ultimately grow your customer base.
Vimeo vs YouTube: Which is better?
Vimeo is a hosting platform that offers an all-in-one experience. Businesses can create high-quality video content with the help of templates, manage all of their videos in one place for easy access, and create password-protected videos for exclusive content.
Vimeo is mainly marketed to artists and creators but is becoming a viable solution for business owners. With that said, Vimeo can be a great option for mortgage businesses that are most concerned with creating high-quality content they can share with their audience.
But YouTube has made a mark in its industry from the moment it entered the scene and for good reason. YouTube is a free video-sharing platform that has a lot to offer business owners, regardless of whether you're a new company or already established.
With YouTube, mortgage companies can create a variety of quality video content, tap into a global market, and engage with their audience. Not forgetting to mention, YouTube has many opportunities to improve SEO, ultimately strengthening marketing efforts and easily enabling you to grow with your business. When it comes down to choosing a video-sharing platform that offers long-term solutions, YouTube is a clear winner for mortgage businesses.