LIMITED ACCESS! Instantly Watch An On-Demand Demo of Our Platform Now!
Presented by Co-Founder & Former Inc 500 Mortgage Company Co-Founder and Executive.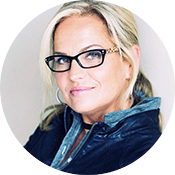 "In a world of technology and evolution, Vonk is a stand out. They understand the needs of their clients to have state-of-the-art, attractive, interactive, and functional solutions that will represent the professionals working with them in the greatest and most current light. Their onboarding is simple and effective and their product affordable with tremendous value. In ending, their culture is a fit for the sales mindset as well, and that may be more important than anything regarding their product. A no-brainer website solution!"
Christine L Beckwith
President & Founder, 20/20 Vision for Success Coaching
30 year Banking Executive
Best Selling & Award Winning Author
Sought after Speaker
Journalist & Special Correspondent
Co-Host of Mortgage X Podcast
Here's Our Streamlined Launch Process.
Launch in is as little as 2 Days...
The mortgage industry is changing.
It's time to change with it.
We're Just Like You
Co-Founder Anthony Balsamo was a hugely successful mortgage broker and lender for 15 years, owning a national mortgage company.
So Anthony understands high level marketing and what it takes to grow and scale a mortgage business.
He knows what it's like to thrive in a crappy market AND how to differentiate himself from the big mortgage tech companies.
In 2018, Anthony sold his business and recently joined his brother and Cofounder, Vinnie, at Vonk Digital. Vinnie has been the country's #1 mortgage website and platform specialist for the past 9 years.
Vinnie leads a brilliant team of designers, tech mavericks, and customer care specialists ready to serve you.
Anthony and Vinnie bring the best of both worlds togetherso you get an insider's advantage when it comes to creating an online mortgage presence that's second to none.
Getting Started Is Super Simple
It couldn't be easier. Get your new high converting website and platform up and running in as little as 1 day.
You have the choice of paying monthly or annually, plus a small one time set-up fee. With annual, you get 2 months free!
You can stop at any time. You're not locked in to any contracts. No funny business.
The goal is to help you or your company become the #1 leading mortgage originator in your local market.
And if you're really looking to grow and expand, you can stretch into as many markets as you desire. When you're online, the world is your oyster.
Homebuyers and visitors to your site will know immediately what you stand for, your values, and most of all, that you CARE. …something the 'other guys' can't compete with.