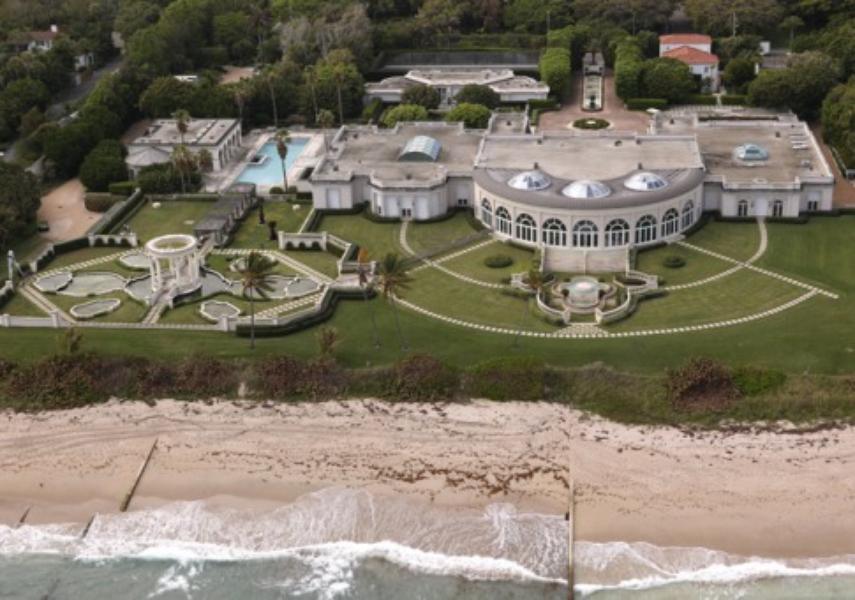 World's Most Expensive Billionare Homes
Sometimes it's nice to check out how the super wealthy live. At Vonk Digital we can't promise to help make you a billionaire but we can help you get a few steps closer with a superior website and expert marketing advice!
Antilia, Mumbai, India
Owner: Mukesh Ambani, worth $21.5billion
Value: upward of $1 billion
The twenty-seven story, 400,000-square foot skyscraper residence, named after a mythical island in the Atlantic, has six underground levels of parking, three helicopter pads, a 'health' level, and reportedly requires about 600 staff to run it. It is the world's most expensive home far and away with construction costs topping $1 billion.
Fair Field, Sagaponack, N.Y.
Owner: Ira Rennert, worth $6.5 billion
Property value: about $248 million, according to 2012 tax assessments
The industrial billionaire's hulking 29-bedroom, 39-bath Hamptons compound has not one, but three swimming pools, plus its own power plant on premises.
Kensington Palace Gardens, London, U.K.
Owner: Lakshmi Mittal, worth $16.5 billion
Purchase Price: 117 million pounds ($222 million at the time) in 2008
The steel magnate is believed to own three homes on the high-security street known as Billionaires Row, including a neo-Georgian mansion near the Israeli embassy. The home (not pictured), rumored to have been purchased for Mittal's son, was sold by hedge fund billionaire Noam Gottesman.

Click here to view live Vonk Digital demo websites!
One Hyde Park, London, U.K.
Owner: Rinat Akhmetov, worth $15.4 billion
Sale Price: $221 million in 2011
The world's most expensive apartment, located in posh Knightsbridge, was purchased by the Ukraine's richest man. It boasts a staggering 25,000-square feet, bullet proof glass and 24-hour hotel concierge service.
Ellison Estate, Woodside, Calif.
Owner: Larry Ellison, worth $43 billion
Value: estimated $200 million to construct
The Oracle founder, arguably the world's most avid collector of real estate, built his 23-acre Japanese-style estate in 2004 with 10 buildings, a man made lake, a tea house, a bath house and a koi pond. The property is currently assessed at just over $70 million.
Xanadu 2.0, Seattle, Wash.
Owner: Bill Gates, worth $67 billion
Market Value: $120.5 million, according to 2012 tax assessments
The high-tech Lake Washington complex owned by the world's second-richest man boasts a pool with an underwater music system, a 2,500- square foot gym and a library with domed reading room.
15 Central Park West, New York, N.Y.
Owner: Daniel Loeb, worth $1.5 billion
Purchase Price: $45 million in 2008
The hedge fund titan owns the coveted 10, 674-square foot penthouse on the very top of the exclusive Central Park-flanking high rise. It has been rumored to be for sale with an asking price of $100 million.
Maison de L'Amitie, Palm Beach, Fla.
Owner: Dmitry Rybolovlev, worth $9.1 billion
Purchase Price in 2008: $95 million
Originally listed for $125 million, the sprawling oceanfront 60,000-square foot compound, bought from real estate billionaire Donald Trump, includes diamond and gold fixtures and a garage with space for nearly 50 cars.
Promised Land, Montecito, Calif.
Owner: Oprah Winfrey, worth $2.8 billion
Market Value: $88 million, according to 2012 tax assessments
Purchased in 2001 for nearly $52 million, the media queen's 23,000-square-foot Georgian-style manse sits on more than 40 acres, boasting a tea house, more than 600 rose bushes and an upscale outhouse.